Vuity is an eyedrop that enables a person older than 45 years old to go without reading glasses for several hours after instillation of the drop. It is great for situations where reading glasses will be inconvenient for you, such as the gym, going to restaurant, playing sports, or going to concerts. Patients with risk for retinal detachment are contraindicated for this drop. If can sometimes cause a mild brow ache. It may burn on instillation for about 20 seconds and the eyes may be red for a couple minutes after instillation. After any visit with our doctor you can try a sample of Vuity for a week to see if it works for you!
Upneeq is a new eyedrop that stimulates Mueller's Muscle in the eyelid, allowing the eyes to open for a few hours after instillation of the eyedrop. It's great for people who would like to look more "awake" during certain social situations. You can buy this drop with a prescription from our office. We are willing to let you try this drop in office so you can see the difference it makes for you. We can accomplish this during a regular eye exam or in a separate visit if you'd like.
This is a very exciting announcement. In the past the Biofinity Toric lens has been the best lens for patients with astigmatism. The Biofinity Multifocal has been a great lens for many people past 44 years old who want to see distance and near with contact lenses. But these lenses were not available for patients with astigmatism. Now they are!
We can make sure these patients see well through the Biofinity Toric lenses, then order the trial lenses in the multifocal. Then we'll test those lenses on the eyes and make any adjustments to make sure the patient is comfortable at distance and at near. These lenses will cost about $140.00 per box of 6 for now (about $560.00 total for both eyes per year if you have no vision plan), well worth it to give these patients the freedom to live their lives without glasses in a way previously denied them.
CORONAVIRUS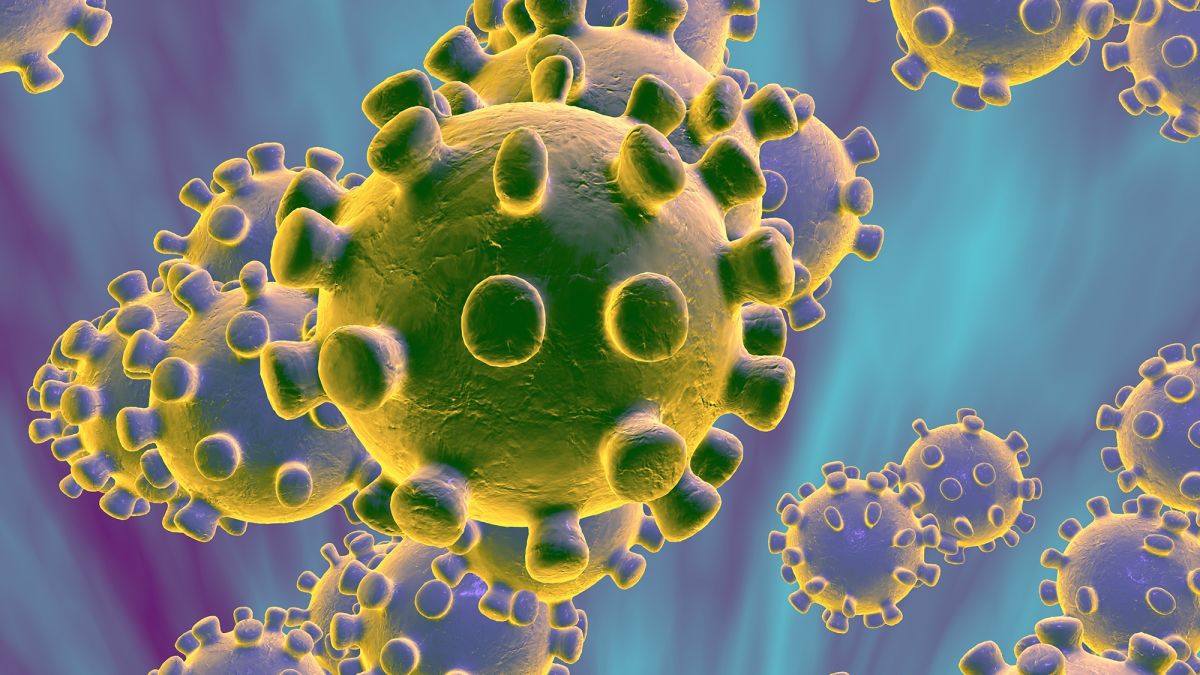 3/20/2020 – We are doing our part to prevent the spread of the Coronavirus. As such, we are closing our office until April 6th.
If you need to contact us to make an appointment, please do so through customerservice@sonorandeserteye.com. We will also be checking phone messages on a regular basis. You can also contact the doctor for ocular health emergencies from our website, www.sonorandeserteye.com. Please do not abuse this privilege for requests for trial contact lenses.
If you wear contact lenses and are running out, please use your eyeglasses. We do not have enough trial contact lenses to fill requests. If you do not have glasses, and your contact lens prescription recently expired we can authorize a box through our website: Go to https://secure.yourlens.com/sonorandeserteyecenter/Register/
We apologize for the inconvenience. We're all in this together. Hopefully this will pass quickly and we can soon get back to life as normal.
3/12/2020 – Sonoran Desert Eye Center is committed to the safety of our staff and patients, and to preventing the rapid spread of the virus so as not to overwhelm the healthcare system. We are taking the following precautions:
We have significantly reduced our schedule down to a third of our normal patient load, so there are fewer people in the office at one time. We normally see 12 patients in a session and we've reduced it to 8 per day. This is roughly one patient per hour. Since we have 4 exam rooms, that means that you are the only patient to be in that exam room that clinic session. We ask that we not bring guests into the exam room with the patient, but we'll leave the door open and parents can watch from outside the exam room if they'd like.
We've reduced our staff from 7 to 2, again to create space between people.
To avoid contact with clipboards and pens, we encourage you to fill out the intake forms that are sent to your phone/e-mail prior to your visit.
We are wearing surgical masks when we are to be within 3 feet of patients.
We are frequently disinfecting and sanitizing all instruments, chairs, keyboards, door handles, levers, surfaces, pens, dropper bottles, drawer handles. We are using Clorox disinfecting wipes. Don't be afraid to ask the staff to wipe anything during your visit if you are concerned.
We are washing hands between every patient.
Of course if you are sick or with someone who is sick, it is best to reschedule and stay home.
We will take special precautions for high risk patients. For those that are infected with the coronavirus the fatality rate was 14.8% in people 80 or older, likely reflecting the presence of other diseases, a weaker immune system, or simply worse overall health. By contrast, the fatality rate was 1.3% in 50-somethings, 0.4% in 40-somethings, and 0.2% in people 10 to 39.
We are providing hand sanitizer at the front desk, both at check in and check out.
The doctor is using a fan between the patient and himself to divert any airborne particles away.
The doctor will refrain from shaking hands with patients during this time.
We will use a new cotton swab instead of fingers to manipulate the eyelids during physical examination.
Please let us know if there's anything else we can do to help you feel safe and secure during your visit. We apologize for any inconvenience this is causing you. Even though this is a tremendous financial burden on our staff, doctor, and business, we know we are all in this together for the greater good.
---
PRECISION ONE DAILIES
11/20/2019 – Alcon has just made available their Precision One Dailies Contact Lenses. Alcon's premium lens is the Dailies Total One. The Precision One is a very small step down in oxygen permeability from the Dailies Total One, but far exceeds any other brands of contact lenses. However, the Precision One is priced like other contact lenses so it becomes affordable. In this way, Precision One has become our preferred dailies contact lenses. Unfortunately it is not yet available for astigmatism, but we'll watch for that in the future.
Features of the Precision One Dailies Contact Lenses include:
Great retention of moisture
Great Oxygen Permeability
Superb comfort
UV Class 1 Protection
Fresh Lens every day
Pricing comparable to lower quality lenses.
---
AMERICAN MADE LUXURY BRAND EYEWEAR
5/27/2019 – We are pleased to announce this Memorial Day that we are adding an American made luxury frame line to our optical boutique. STATE Optical Co. is a first-of-its-kind brand of luxury American eyewear built from the ground up in America. These frames are meticulously crafted by hand to be a genuine expression of one's personal style and distinct personality. Check out the website for this frame line.
https://www.facebook.com/StateOpticalCo/videos/1739917722927654/
---
NEW EXTENDED HOURS
In order to better serve our patients, we now provide extended lunchtime and evening hours on Tuesdays and Thursdays. Our hours will be 10 am to 7 pm on those days.
---
DO YOU WANT TO PUT YOUR PROGRESSIVE GLASSES ON AND JUST SEE?
As we age, our visual needs change. When we're young, we use digital devices more. Older people enjoy more reading close up. Standard progressive lenses don't account for these visual needs over time. Shamir has designed a lens that changes with your age and depending on your needs.
Shamir Autograph Intelligence is a new progressive lens whose vision zones change according to the visual needs of the patient's Visual Age, as demonstrated in the studies. Shamir Autograph Intelligence takes visual diversity into account and provides the right solution for patient at every Visual Age.
The new lens design concept allows us to provide an optimal visual solution for every Visual Age without compromise. This provides a better visual solution to a broader population of patients, in one product. What's more, given future lifestyle changes and increasing longevity, visual needs per Visual Age may change. Shamir's new technology and design concept opens the door for continuous evolution of this lens design as the patient ages.
What really matters is how it well it works for patients. So far patients have said that not only do they adapt easier to this lens, they feel there is no adaptation needed at all! This lens is great for patients who want to put their glasses on and just see, without having to work through an adaptation period.
Come in and ask one of our certified opticians about the Shamir Autograph Intelligence Progresssive lens.
---
AMBIODISK PROVIDES HEALING RESULTS FOR THE CORNEA
Permanent decreased vision can result from corneal scars that result from corneal ulcers, abrasions, foreign bodies, erosions, etc. Ambiodisc is a contact-like application that contains cells and biological properties that, when placed on the eye, promotes healing and pain management.
The AmbioDisk tissue will cover the eye's surface and act as a support for the eye to heal. This disc is placed easily into the eye here in the clinic and then dissolves over a 4-7 day period as the nutrients and healing factors are absorbed into the cornea. It is placed on the eye with a high-oxygen-transmissible soft contact lens that can comfortably stay in the eye. The patient can function normally during those few days, although vision is slightly blurry in the treated eye for the first couple days.
AmbioDisk gives us the best chance to reduce corneal scarring and preserve good vision for patients that have suffered significant injury to the central cornea.
We are happy here at Sonoran Desert Eye to provide this service to patients should it become necessary. It costs between $1,200 to $1,400 (since it is an amniotic tissue transplant), but is billable to many insurances.
---
Sonoran Desert Eye Center has teamed with one of our labs, GSRx, to provide access for patients to purchase high quality eye glasses online through a vehicle called Proper Optics. Patients can purchase a complete pair of glasses from $79.00 to $199.00. The quality is excellent, the price is fair, and the service is convenient.
---
Acuvue Oasys Contact Lenses are now available in Transitions. Several of our employees have tried them and say they definitely decrease light sensitivity outside. They take about 90 seconds to lighten up when going indoors. They make the eyes look really dark and there is a little bit of a purple ring around the iris on the white of the eye. It doesn't feel like you're looking through sunglasses, but it makes the eyes comfortable like you are wearing sunglasses.
The lens indoors blocks light in the blueish range, so it helps combat fatigue from screens and fluorescent lights for those in an office all day. It may also be used at night to minimize haloes and starbursts.
This is a great option for patients who want the benefit of sunglasses without having to wear sunglasses over their contact lenses, like athletes or those relaxing by the pool. The lenses block 99.9% of UV-B and 99% of UV-A rays, but this protection only works for the parts of the eye that the lenses cover. So patients should be aware that these do not protect the eyelids and conjunctiva of the eyes as do sunglasses.
The lens is available with no prescription for people who want the benefit of transitions without wearing eye glasses. It's not yet available in astigmatism. We would have you try these lenses for a few days to see if you like it in all situations. It can be cleaned with normal contact lens care systems. They cost about $48.50 per box of 6 and they're replaced 14 days after you open the pack. We give a $75 rebate if you get a 1 year supply from our office or if you combine it with the regular Oasys for a complete year's supply.
Read a CBS report about theses lenses HERE.
---
3/16/2019 – We are so excited to provide patients with the Chemistrie magnetic clip lenses. EVERY frame you purchase from us can be fitted for these amazing Chemistrie Clips. Every clip is designed to match the shape and curvature of your frame. The sun lenses come in multiple options of colors and coatings. We can specify a reading power to turn your distance glasses into computer glasses. We can provide clips that block out fatiguing harmful wavelengths from your screen. We can even order 3-D clips so you no longer have to wear bulky frames over your glasses to watch 3-D movies on your television or at the theater.
---
NEW SCHEDULE IMPROVES PATIENT EXPERIENCE
3/12/2019 – We are excited to announce that we have modified our doctor's schedules to minimize or eliminate patient wait times!
So far the new schedule has made a huge difference for patients. It has allowed the patient to ask more questions of the doctor without feeling like they are being hurried along. It helps the doctor feel like he can concentrate on your needs without dividing his attention. It makes your visit not too long, not too short, but JUST RIGHT!
---
NEW CUSTOM MULTIFOCAL SOFT CONTACT LENSES FOR ASTIGMATISM!
2/1/2019 – For years there have been multifocal contact lenses and there have been toric contact lenses for astigmatism. But we have never had a contact lens that can do both in a comfortable, consistent manner.
That has all changed with the introduction of our new toric multifocal contact lens. There are a few wonderful advantages to this new lens:
1) They are as stable as the Biofinity Toric lens (doesn't rotate much and consistently rotates in the same direction and in the same amount). Plus, it we can specify the astigmatism axis to 1 degree. Most other toric contact lenses only allow axis specificity to 10 degrees. So now we are able to rely on it's consistency and correct super high astigmatism, even up to -8.00 diopters!
2) It is super comfortable. It is completely custom designed for each patient's eyes. We can adjust the base curve and the diameters according the corneal curvatures and diameters of each eye, so we get a perfect fit, every single time.
3) The multifocal zones can be modified depending on the size of the patient's pupils, the patient's age, and the patient's visual needs, and we can decide to put the distance zone in the center or the periphery, depending on the what works best for the patient. There is even the option of decentering the center zone if the patient's pupil or visual axis is decentered.
4) They take only a few days to come in once we order them. Any custom lens in the past has taken three weeks to come in.
5) They are three month disposable lenses. However, patients who interchange with their glasses or who take very good care of them can make them last up to 6 months, significantly reducing their costs.
6) We can make these custom lenses with or without astigmatism correction, and with or without being a multifocal.
7) The fit is guaranteed. If it doesn't work, 100% is refunded! Awesome!
---
IMPROVED RETINA EXAMINATION WITH OPTOMAP
July, 2017 – Sonoran Desert Eye Center is proud to introduce the latest in retinal imaging. Optomap is painless, quick, and there is no recovery time compared to standard dilation. This makes your visit shorter and more enjoyable.
With eye steering, the Optomap now gives a broader view of the retina, enables isolated views of retinal layers, uncovers hidden damage, offers more accurate diagnosis for many eye diseases, and gives a baseline image for future comparison. In most cases this is the doctor's preferred way to visualize the internal eye. Check out the Sonoran Desert Eye picture blog for some of the excellent images obtained with the Optomap. When people have flashes of lights and floaters, the combined power of using Optomap and dilation ensures that nothing is missed!
There is a nominal fee of $35 to perform and review Optomap ($15 for students) and you will not be charged until the doctor reviews the images.
---
WONDERFUL NEW PROGRESSIVE EYEGLASSES FOR OFFICE AND COMPUTER USE
Regular progressive lenses have large distance zones, but small mid-range and near zones. This is great for every day general use, but after an hour or two on the computer, the neck can become stiff and sore from having to maintain the same position.
At Sonoran Desert Eye Center, we have dealt with this historically by putting the computer mid-range in the distance portion of a regular progressive lens, and then the zones for midrange and near are wider. This works great, but patients often felt they had to take their glasses off to walk around the office.
Our lab, Hoya, has saved the day with the ID Space, Screen,and Zoom lenses. The Space lens is great for people who want mostly mid-range and near, but also want to be able to see distance and walk around the office without messing with their glasses. This is Dr. Quaranta's favorite lens to use in the office.
The Screen lens is for people that need to see multiple screens, small close up details, and someone sitting across the desk. The Zoom lens is for people in small spaces that need to be focused on computer and near without distractions.
Hoya also has a Sync Lens for people in their late thirties or early forties who do not need reading magnification, but who spend hours on near work and computer. This is also an ideal lens for young people who need some relief from eyestrain from hours of video gaming or computer use.
Whatever your need, Sonoran Desert Eye Center has a lens for you. These options, along with precision measurements and frame adjustments, help us provide something you can't get online, from big box shopping centers, or from "discount" chains.
---
NEW EXPANDED PARAMETERS IN SCLERAL LENSES
We are so proud of our new Europa Scleral Lens fitting process. Sonoran Desert Eye Center was one of the first practices in the valley to fit scleral lenses. These lenses are ideal for individuals who need a rigid gas permeable (RGP) contact lens without the disadvantages of an RGP. RGP lenses are uncomfortable, move around a lot, traumatize the cornea, and easily get dust underneath. Scleral lenses don't move, don't touch the cornea, maintain a layer of moisture over the cornea, but provide the visual benefits of an RGP.
Historically, scleral lenses had spherical edges. Unfortunately, most eyeballs are not spherical, but instead cylindrical (the difference between a cracker and a Lay's potato chip). So the edge of the scleral lens would press on the eye in one meridian and lift off in another. This caused discomfort, air bubbles, and haze in the vision. Additionally, the visual cylinder doesn't always match the scleral toricity.
Our new Europa Scleral Lens design solves this problem beautifully. We can specify edge toricity that hugs the scleral evenly 360 degrees. Additionally, the visual toricity can be designed completely independent of the edge toricity. This provides comfortable, clear vision, without haze or air bubble development.
Since fitting the new Europa Scleral lenses, we have experienced extraordinary success and patient satisfaction. Patients who haven't seen for years because of irregular corneas, can now live normal, active lives!